CRE Chats: Mike Pittman
Welcome to CRE Chats! Here we sit down with leaders in the commercial real estate industry to discuss industry trends, technologies, and how we continue to move our cities forward. Recently, we talked with Mike Pittman, a Development Associate and Realtor for Urban Partnerships Community Development Corporation (UPCDC) where he is currently overseeing the leasing of the new $37 million, 300K square foot landmark project, East End Maker Hub. This high-profile public-private partnership will deliver a dynamic hub  for high tech manufacturing, incubators and lease space for entrepreneurs and makers. Mike has secured 2/3 of the available lease space, an accolade in itself during these turbulent months.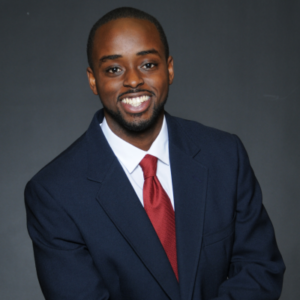 Houston was hit with a double whammy of low oil prices paired with a shut down of the medical center's elective surgeries which are a big revenue generator.  How has this impacted your sector of work?
Low oil prices pushed our conversations out with companies in the oil and gas sector by a range of 3-10 months from the beginning of the shut down. A lot of companies initially pumped the brakes on conversations regarding new projects. However, recently we've been able to pick conversations back up for these same companies and we expect to be able to make some positive announcements in the months to come.
Micro-manufacturing and makerspaces seem to be catching on.  If Austin has the tech space cornered, could this be another unique niche for the Houston market to carve out to further diversify us from the oil and gas industry?
I think that Houston's overall tech ecosystem has made incredible strides and there's a lot of great things on the horizon for this city, so Austin shouldn't get too cozy in that corner! The micro-manufacturing (or small-batch manufacturing) community has really grown organically here and is well-positioned to be the go-to hub for industrial innovation in the southern portion of the U.S.
One of the things that excites me most is creating an entire making and manufacturing ecosystem on one campus here in Houston at the East End Maker Hub. Up until now, small to midsize manufacturing companies have been peppered throughout Greater Houston, but now we have the opportunity to create a concentrated hub in the East End, which is primed for industrial businesses.
At the onset of COVID the US had some overseas supply chain issues and there has been talk of a renewed push for more domestic manufacturing, how will this impact Houston?
This presents a huge opportunity for Houston manufacturers and will positively impact sector growth. We are already seeing many companies who have had overseas operations for decades begin to transition their manufacturing process to Houston, and we anticipate that this is only the beginning of an industry-wide move toward domestic manufacturing. More production operations here also means more jobs for Houstonians, creating a positive impact for the economy.
What kinds of COVID pandemic forced changes do you think will be here to stay?
Overall awareness of cleanliness and more transparency within organizations around their day to day operations. Also, I think work from home is here to stay—with a slight modification of splitting time between home and office for white collar industries that don't need 100% on site presence. I think (and hope) that handshakes will return once we have a proven vaccine!
How are you and your company uniquely positioning yourself to help clients through this?
As a non-profit real estate development firm, we've been able to assist businesses to identify capital for sustaining and continued growth in the midst of the pandemic. We've also been able to pass on some of the economic relief that we've received to our tenants and clients and aim to create equitable economic development through our projects.
What advice would you offer to your colleagues in the CRE and AEC industry?
People are successful in bear markets and unsuccessful in bull markets all the time. Those who "win" during these challenging times are not the ones who sit on the sidelines and do nothing. They are the ones who roll up their sleeves and create solutions that help others to succeed in the midst of the challenges. Keep the faith!
Fun Facts About Mike Pittman
Mike was a "Double Showcase Showdown" winner on season 54 of CBS' The Price is Right where he won over $73k worth of prizes, including 3 cars!
Mike has represented building owners and tenants with a specialty in Inner Loop assets. In total, Mike has been directly involved in over $42 million of real estate projects. In addition, Mike possesses a family history in real estate development with his father personally developing over $35,000,000 in real estate projects including government leased office buildings, non profit fee developments, loft apartments, and acquisition & development of an affordable housing project consisting of 40+ single family homes in Springfield, IL entitled "Eastview Estates".
Mike is an active member of the Houston Association of Realtors (HAR), Texas Association of Realtors (TAR), National Association of Realtors (NAR), Urban Land Institute (ULI), and the Houston Certified Commercial Investment Member (CCIM) chapter respectively. He currently serves on the 2020 HAR Political Affairs Advisory Counsel, the 2020 Houston Black Real Estate Association (HBREA) Commercial Real Estate & Investments Committee, and the ULI Houston "Building Industry Leaders" Steering Committee where he leads a curriculum for teaching students from the Houston Boy's & Girls Club Chapters how to be a real estate professional. Mike is a licensed Realtor and holds a BA from Prairie View A&M University where he was an NCAA Division 1 baseball player.
When Mike is not working real estate he is spending time with his wife, exercising, reading, learning new languages, traveling, tasting new foods and serving at his local church.