10 Tips for Working Remotely
Whether you are a practiced remote worker or this is your first week, these tips will help you to find your "zone" and get work done no matter your environment while working remotely!
Keep Your Normal Morning Routine
It can be very tempting to allow yourself to sleep through your normal commute time, but we urge you to keep your normal morning schedule while working remotely. Wake up, get a quick workout in, make breakfast and then commit to the workday ahead. This makes for an easy transition back to your normal office workday but it also keeps you focused.
Wear Your Normal Clothes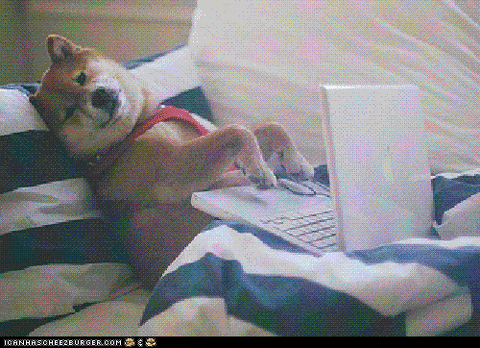 What? I thought the whole point of working from home was getting to work in your pajamas?! We strongly urge you to get dressed like you would for a normal day of work. Okay, if you wear a suit every day to work, maybe go with your casual Friday wardrobe but for the rest of us, let's aim for real pants.
Make Sure Your Wifi is Ready, But Also Be Patient
With a surge of people in your area working remotely, you may experience some bandwidth issues. Couple that with your spouse and kids utilizing the same bandwidth for streaming shows or working from another room, you may experience some frustrations in internet speeds. If possible, set out a schedule for internet usage so you each get optimal time for work. Also, check with your provider about data limits. You may need to increase your data usage for the month while you're at home.
Designate a Workspace in Your Home
Oh, the freedom! The possibilities of where you could work from home may seem endless, however, we suggest picking a designated spot (if you don't have a designated home office). This could be your kitchen table or a folding table in the corner of your apartment. Either way, you want to create a space where you can "go to work" and "leave work". This helps you to keep the mindset that you are at work, not home.
Overcommunicate
Working remotely can cause a sense of isolation among employees. Amp up communication efforts using different outlets, beyond email.
Use your company messaging app such as Microsoft Teams or Slack.
Set up group chats on this platform with your team and make it fun. Use GIFs, send a daily quote, or share an inspirational video each morning.
If you weren't already, set up weekly check-ins with your team and use video conferencing or Facetime.
Use Video for Meetings, But Set Expectations & Be Flexible
Video is a great way to continually connect with your team and clients. It bolsters your company's culture and provides the face-to-face interaction without the need to be in the same room. As mentioned above, some people prefer to work in their pajamas from home. As a meeting organizer or manager, it is your responsibility to set expectations, including dress code, for your video meetings. And in times like these, be flexible and understanding of your teams' home situations.
Create a Structure for Yourself
You're going to find that your day lacks the normal structure you may be used to in an office environment. You may be used to someone else dictating your time throughout the day, so one of our tips is to create your own schedule for each day. Include your normal tasks, meetings, and projects, but also schedule in your breaks. This will help you stay focused on what you need to achieve each day.
Lean on your community
At first, you may feel very productive without your chatty coworkers constantly buzzing around your desk. But social interactions – whether direct or indirect – can alleviate feelings of isolation and facilitate collaboration and closeness. Remember that although they may not be sitting next to you, you can still reach out to your coworkers for a social break or to ask a question. Hopping on a video call rather than text or IM is also a great option.
Be Flexible With Your Team & Yourself
Not everyone wants to work remote and some may not enjoy it as much as others. This shift can be stressful for some. Be flexible with your team and set clear expectations. If you are someone who doesn't feel as productive in a non-office environment, let your manager know so they can try to help you through this transition.
Know when to "log off"
Working remotely doesn't mean you are working more hours. It can be tempting to log back on in the evenings and unless this is your plan, put away your work equipment and change into your lounge clothes to help signal the shift to personal time. You also have to be clear with other member of your household who may want your attention during the workday. This is a challenge for those without childcare during this break, but maybe then you consider alternate work schedules with your spouse to accommodate your kids' and your schedules.
A company's ability to transition to a remote workforce will ultimately affect their success in our constantly changing world. As recent events have shown, companies need to have a remote work strategy and those without one are scrambling to put one together, causing operational stress. At Method Architecture, our teams have ultimate flexibility in the way they choose to work. From flexible hours to remote work and unlimited vacation, our culture is centered around performance, trust, and flexibility.
More Resources
Looking for other great resources and tips for working remote? Here are a few of our favs: